Beware of phishing attacks, Teads will never ask for your credentials on social media. Never share them.
Learn more →
The CDO World Tour : Anthony Simon du 10 Downing Street
Cette semaine, le CDO World Tour pose ses valises au Royaume-Uni afin de s'entretenir avec Anthony Simon, Responsable Digital du 10 Downing Street. Simon s'occupe de la communication au sein du service public du gouvernement anglais, il supervise toutes les mesures d'ordre opérationnel et administratif.
---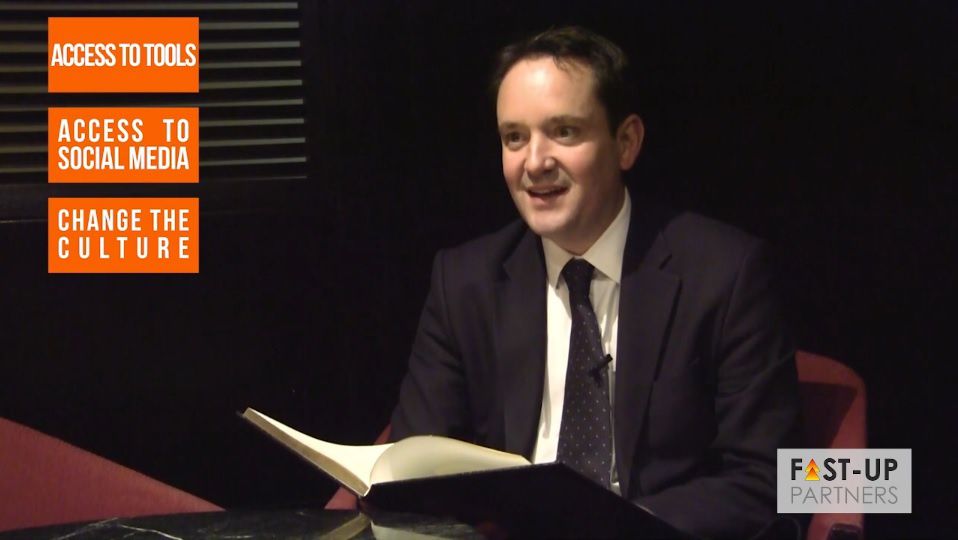 Comme l'a précisé Bonin Bough la semaine dernière, la transformation digitale dépend fortement de la culture de l'organisation. Avant que Simon rejoigne le service public, l'utilisation des smartphones était fortement règlementée et les ordinateurs étaient verrouillés avec un accès réduit aux réseaux sociaux.
Cependant, comme le souligne Simon, « ce sont des outils qui sont aussi importants voire plus importants dans le travail que dans la vie privée ».
Quand il planifie des stratégies de communication, Simon met l'accent sur le fait que le digital « doit être le premier endroit où les gens vont plutôt que le dernier ».
Au fil de l'entrevue, Simon donne un exemple intéressant d'une stratégie digitale menée par le gouvernement anglais. Le référendum écossais qui a eu lieu en septembre 2014, a permis aux citoyens écossais de décider s'ils souhaitaient encore faire partie du Royaume-Uni.
Le gouvernement anglais, connaissant les bénéfices d'un maintien de l'intégrité de l'Union, a senti que c'était de sa responsabilité d'éduquer les citoyens écossais sur les avantages de cette situation. Comme Simon l'a souligné, le gouvernement anglais a dû faire face à une forte opposition, qui s'est clairement manifestée sur internet, avec plus de 80% des contenus online créés par des personnes en faveur de l'indépendance.
Pour susciter un sentiment « pro-union », le gouvernement du Royaume-Uni a mis en place une campagne entièrement digitale, qui a permis d'amener les votants vers un microsite chargé de mieux les informer. Le 10 Downing Street a ensuite créé du contenu en abondance sur les médias sociaux, afin de faciliter les partages et d'accroître l'engagement. Pour toucher l'audience la plus appropriée, le gouvernement est allé jusqu'à utiliser l'outil de ciblage de Facebook.
A la question "quelle compétence auriez-vous aimé avoir ?", Simon répond sans hésitation savoir coder. « Une équipe sans cette compétence ne peut pas être considérée comme digitale»,  souligne Simon. Chez Teads, nous sommes en parfait accord avec ses propos, ce qui explique que plus d'un quart de nos employés appartiennent désormais à notre équipe de recherches et d'innovation. Le code est au cœur de notre développement.
Nous avons beaucoup apprécié cette interview avec Anthony Simon, qui lève le voile sur la communication digitale du gouvernement anglais, une organisation susceptible de toucher 64 millions de personnes au Royaume-Uni et dans le monde.
Vous pouvez le suivre sur Twitter @AnthonySimon, et tweetez @Teads avec le hashtag #CDOWorldTour pour nous faire savoir ce que vous avez pensé de l'interview.
Et restez connectés pour d'autres interviews tout aussi passionnantes des experts digitaux les plus influents du monde!
La Semaine prochaine : Jean-François Deschênes, Chief Digital Officer de Bombardier.